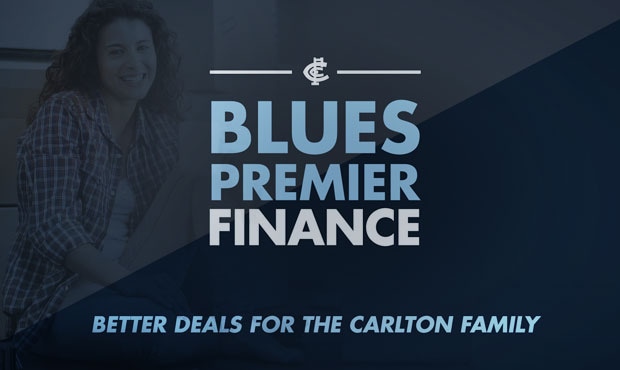 Blues Premier Finance
Blues Premier Finance now powers your car, your lifestyle and your club!
Blues Premier Finance is a Carlton Football Club initiative which provides Carlton members and supporters with access to competitive home loan solutions through the Club's mortgage industry partner, Conectas.
Having recently joined forces with Veracity Financial, Blues Premier Finance has expanded to include very competitive finance offerings for cars and motorcycles, boats, recreational vehicles and personal finance.
By utilising Blues Premier Finance, you can support the Carlton Football Club and benefit from great customer service and extremely competitive fincance deals.
With more options, everyone wins.
If you're looking to refinance your home or buy your next car, click here.