Some people perceive the AFL and its 18 clubs as giant PR machines. More talk than action; more style than substance.
Unfortunately that perception, perhaps that cynicism, is largely understandable.
There is, after all, a proliferation of community-type announcements, media calls and press releases; and there are carefully managed scenarios that accompany any player behaviour issue. Even those of us who have long been at the coalface can get a touch cynical, despite the enormous amount of good community work that actually does take place and the game's leadership on various social issues.
The jockeying by clubs to field one of a handful of women's teams in the national women's league to debut in 2017 is likely to be creating more of that public cynicism.
But the cynicism on this one needs to be tempered — at least for now.
As recent announcements about new female directors and coaches demonstrate, the clubs are serious about it.
And every club knows that acquiring and developing a women's team is about much more than image. It's about growing the game.
The simple fact is that girls and women represent much of that potential growth — and, importantly, it's about leadership in equality.
At Carlton, for example, there's much to do to become the inclusive club we want to be.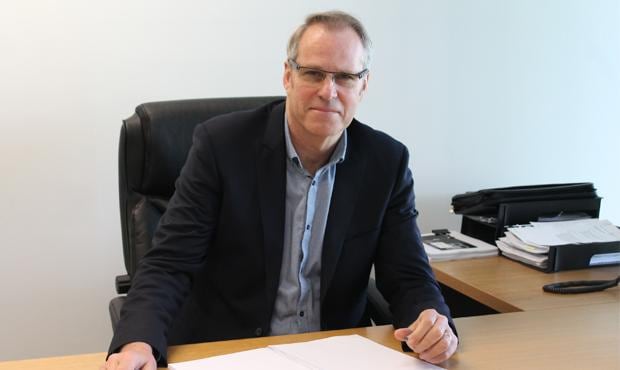 Carlton CEO Steven Trigg. (Photo: Carlton Media)

To call it as it is, there's unfortunately a lingering perception of the Blues as something of a boys' club.
That is reflected in our female membership percentage, which at less than 30 per cent has been the lowest in the competition.
It's a perception that the club is determined to change because we know our female supporters love the game as much as the men.
Committing a traditionally multicultural and diverse Carlton to real gender balance and inclusiveness right across the club is key and the appointment of equal opportunity commissioner Kate Jenkins to the board is a significant step forward.
Everyone at Carlton knows that we are striving to create a sense of belonging, including the clear objective of meaningful engagement with women as players, supporters and employees.
Again, with a broader perspective, all clubs "get it" and to varying degrees are responding.
We understand that the ability to field a viable and visible women's team — as well as helping to develop pathways for girls and young women — is a powerful means of connecting, including and creating a sense of belonging.
And what of demonstrable leadership?
Steven Trigg talking about why we are here at @CarltonFC - a sense of belonging. pic.twitter.com/sMxtt0q0tJ

— Kate Jenkins (@Kate_Jenkins_) December 22, 2015
Say what you will about the code and its efforts and effectiveness, but the AFL and its clubs do have a red hot go when it comes to leadership in community and on social issues such as racial and religious vilification, drugs or equality.
But we can always do better.
The competition's Respect and Responsibility framework has had all the right intentions, but chief executive Gillon McLachlan is right to call for a review of that policy and how we can improve in terms of gender equality.
There's a clear and improving understanding that it's a lack of equality that leads to domestic violence and that the primary prevention of family violence is through improved gender equality.
There's an understanding, too, that the key settings for change on gender equality are workplaces, sport, education and media.
So that puts the AFL and its clubs very much in the frame as influencers.
In simple terms, an AFL club women's team will improve the profile of women's football and encourage greater participation.
It will strive to expose unhelpful stereotypes and, over time, will lead to more opportunities for women to work in football, not just as players, but as administrators and coaches.
When combined with education, it can and will make a difference.
This piece originally appeared in the Wednesday edition of the Herald Sun.