Celebrating fresh produce and local farmers, Carlton players soaked up the sun at the Eynesbury Farmers Market on Sunday.
Held on the lawns of Eynsbury's iconic homestead, Ed Curnow, Sam Kerridge, Lachie Plowman, Liam Jones and Daniel Gorringe walked among the local stalls that aim to empower rural farming communities.
After trying some of the fresh produce, the players took more than 100 young Blues supporters through their paces in a junior clinic.
Kerridge and Jones were in charge of manning the handball target, while Gorringe and Plowman shared some tips at the goalkicking zone, and Curnow adjudicated the over-and-under course.
Everyone who attended got a chance to experience the charm that Eynesbury has to offer – from 'Ploughman's Picnic' to the giant game of Connect Four on the grounds.
For more information visit the new Sales and Information Centre (open seven days 11am-6pm) at 479 Eynesbury Road, Eynesbury.
Contact (03) 9684 8175 or register your interest here.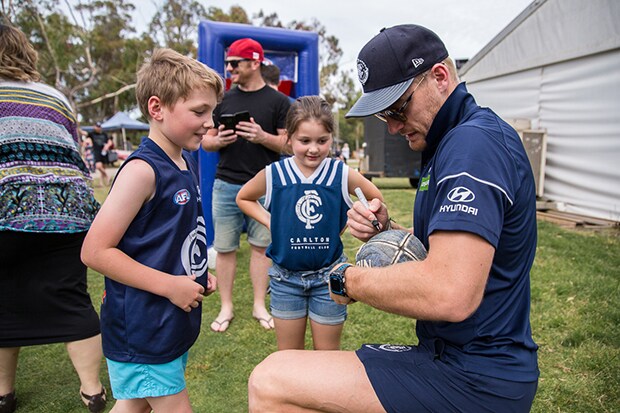 Sam Kerridge makes some young Bluebaggers happy. (Photo: Matthew Morden)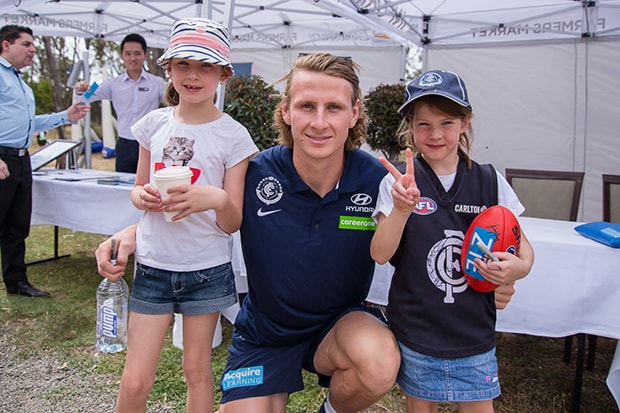 Photo time with Daniel Gorringe. (Photo: Matthew Morden)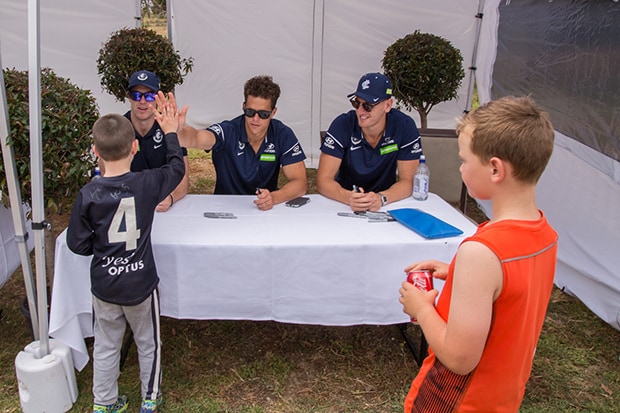 Young Bluebaggers meet Lachie Plowman, Ed Curnow and Liam Jones. (Photo: Matthew Morden)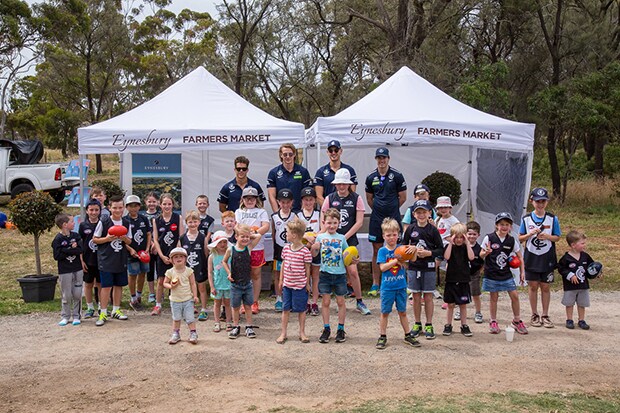 Photo: Matthew Morden