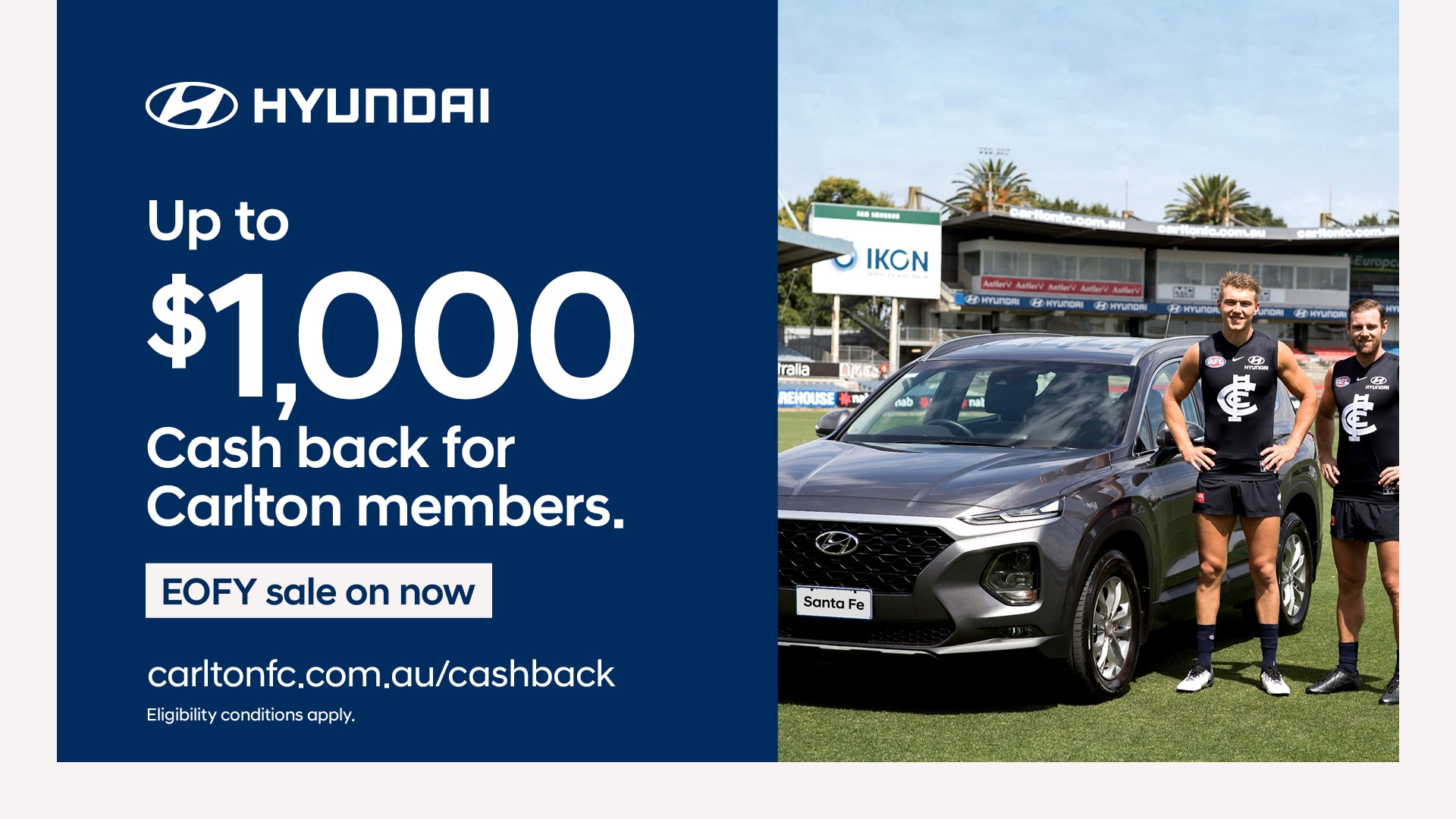 Being an official Carlton member means supporting your mates, and what better way of showing
your support than offering members a Loyalty Bonus if you purchase a new Hyundai.
As major partners of the Navy Blues we have this very special loyalty offer for 2019 Carlton game
day members:
Up to $1000 cash back on new Hyundai models*
So what are you waiting for? Become a member of the Carlton Football Club and show your team
colours in a new Hyundai... a Navy Blue Hyundai, of course!
For enquiries, please contact:


Terry Corcoran
Hyundai Sales Facilitator
P: 0409 611 998
E: Terry.Corcoran@carltonfc.com.au