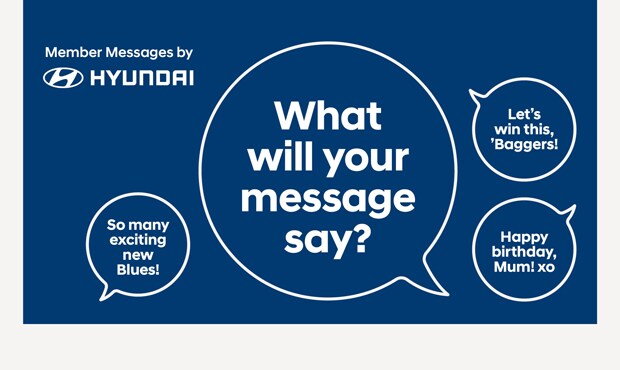 MEMBER MESSAGES
Hyundai is rewarding Carlton Football Club members in 2019, giving you the opportunity to have a message displayed on the big screen at the Blues' home games.
Whether it's a birthday wish, a note for a friend or simply a message of support for the team, five entries will be drawn at random and displayed at half-time.


Leave your message below!