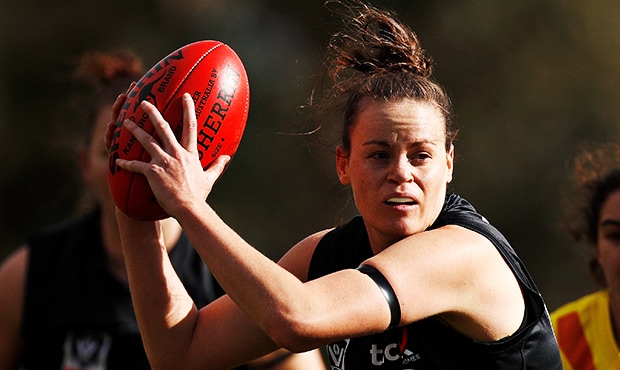 Carlton Football Club wishes to advise it has made ten changes to its VFLW list, following the conclusion of the 2018 home and away season.
After being informed their contracts would not be renewed in 2019, the Blues would like to thank the following players for their services to the Club: Genevieve Green, Caroline Hardeman, Kimberley Cunico, Tess Plowman, Louella McCarthy, Danica Pedersen, Bailey Schultz, Mika Suzuki, Georgia Fisher and Sarah Last.
GM of Women's Football Nicole Graves commended the players for their dedication and professionalism throughout the year.
"I'd like to sincerely thank all ten players for the valuable contribution they made to our VFLW program across the course of the season," Graves said.
"They all held an essential role in our inaugural VFLW squad and their commitment to the team, and their own personal development, should be admired.
"On behalf of the Club, we wish them all the best for the future."