CARLTON'S irresistible on-field resurgence has captured the collective imaginations of staff, members and supporters alike – and past players have not been untouched.
In recent weeks, former teammates of David Teague's – the likes of Luke Livingston, Heath Scotland, Bret Thornton and Lance Whitnall – have filed into Ikon Park to view training.
On Tuesday, another former player - the three-time Carlton Premiership wingman and Team of the Century player Garry Crane – also returned to the old ground to lend his support to the current players.
Garry reacquainted with the Carlton co-captains Patrick Cripps and Sam Docherty, and others such as Ben Silvagni, whose grandfather Sergio was a former teammate for most of Crane's 148 senior appearances through 13 seasons.
"I must say I've been staggered by the manners of all the young players I have met," Crane said afterwards. "They made me feel good, they made me feel welcome and they made me feel that they were pleased to meet me - not the other way around."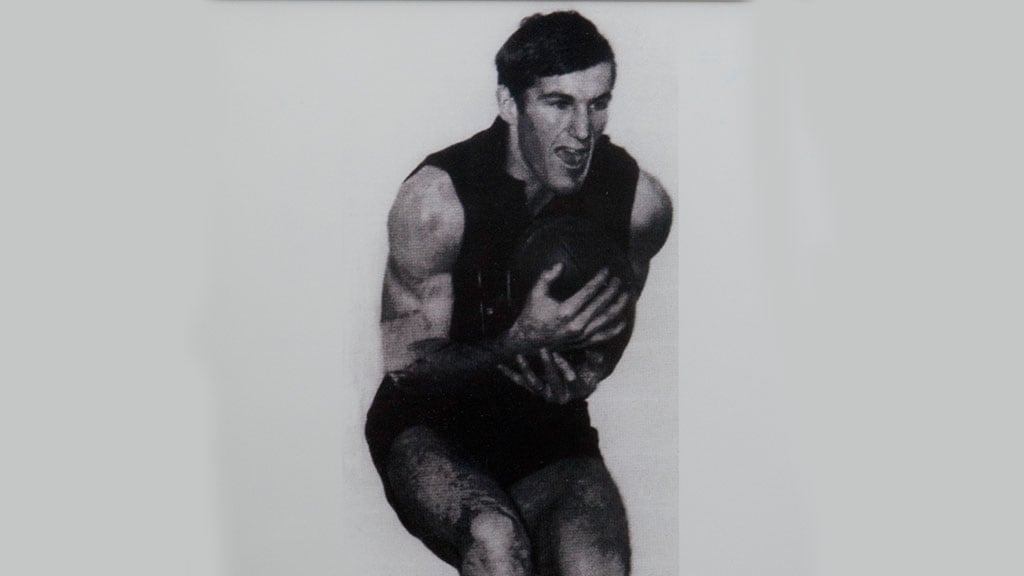 Garry Crane in his playing days.
A true great of Carlton whose on-field courage, with the exception of Ken Hunter's, was matched by no other, Crane was part of a glory era driven by Ron Barassi, which took in the drought-breaking Grand Final victory of 1968 and the come-from-behind Grand Final win of 1970, as well as the shootout to land the 1972 Premiership under John Nicholls' watch.
He sees similarities between the team's resurgence under Barassi and the revival (so far) under Teague, but he also sees distinct differences in the methodologies of the aforementioned senior coaches.
"I found that Barassi wasn't one to congratulate or favour players. He was always hard, hard, hard 'and if you don't get through under my way you're not going to get through at all', whereas there's no doubt Teague is offering encouragement to get the best out of his people," Crane said.
"I felt that I played better under (John) Nicholls because I got more encouragement from him than I did Barassi. In fact it took me four years to get a pat on the back from 'Barass' and that happened after the 1969 Grand Final when he came up and said 'Well done'."