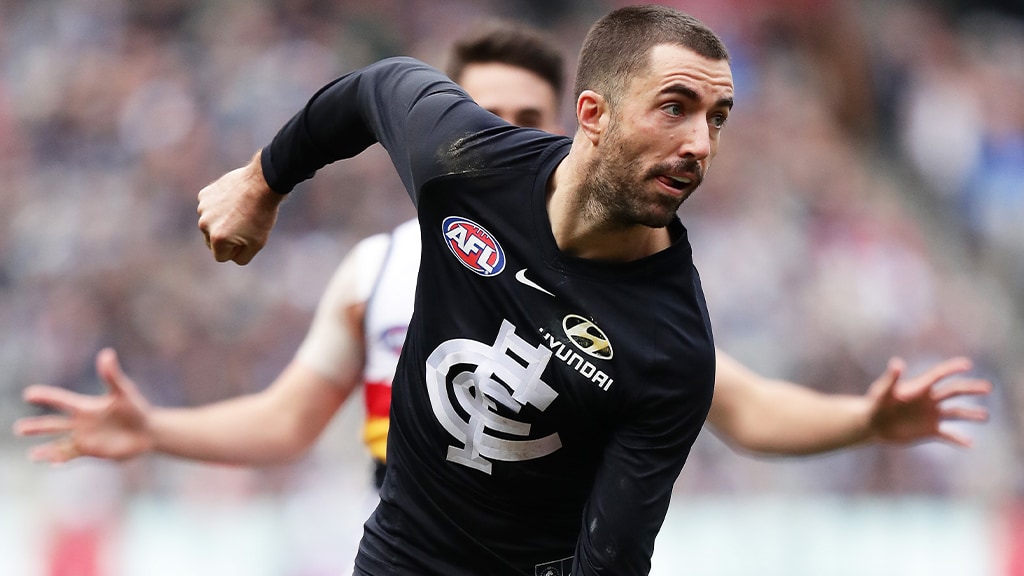 Having re-signed for an 18th season, look back on the 2019 that was for veteran Kade Simpson.
12:07pm Sep 7, 2019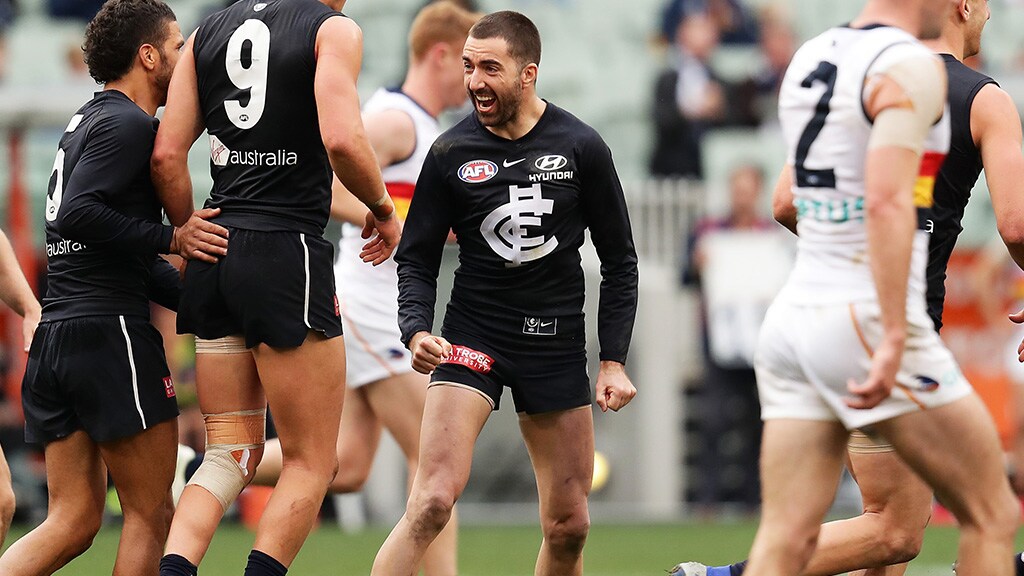 For veteran Kade Simpson, the decision to sign on at Carlton for another year was a straightforward one.
11:24am Aug 31, 2019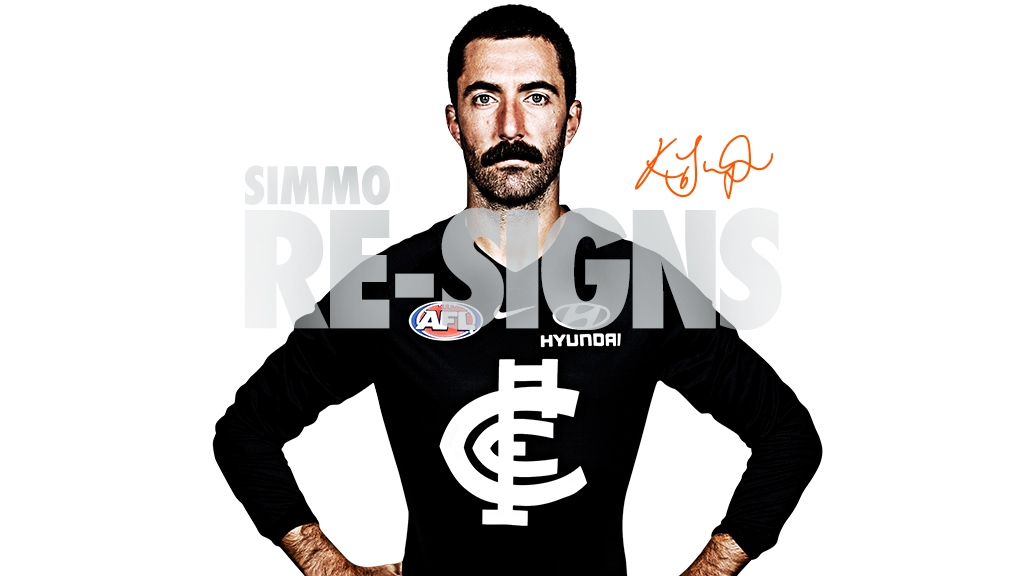 Carlton defender Kade Simpson will pull on the boots for a remarkable 18th season after inking a new one-year-deal with the Club.
10:41am Aug 31, 2019