The 2017 Australia Post AFL Community Camps are underway and the Blues have hit the road in their quest to give back to the community.
Carlton's playing group departed Ikon Park on Thursday morning to connect with football fans throughout Melbourne's northern corridor and the regional Shires of Hepburn and Mount Alexander.
The majority of players visited primary and secondary schools in the towns of Daylesford, Trentham and Hepburn, before making their way to the Hepburn Football Club to conduct a super clinic.
The Blues will spend Thursday night in Daylesford before visiting nursing homes and hospitals in Daylesford on Friday.
The Australia Post AFL Community Camps recognise grassroots football across the country and see more than 750 AFL players visit metropolitan and regional areas.
With all 18 AFL clubs partaking in the program, the camps provide football fans the opportunity to interact with the stars of the game – no matter where they live.
The 2016 Australia Post AFL Community Camps saw players visit over 147,102 school students from 823 schools and 2,600 people in hospitals and aged care facilities. Additionally, 4,913 children participated in AFL super clinics held at junior football clubs throughout Australia.
Check out some of Carlton Media's favourite snaps from today: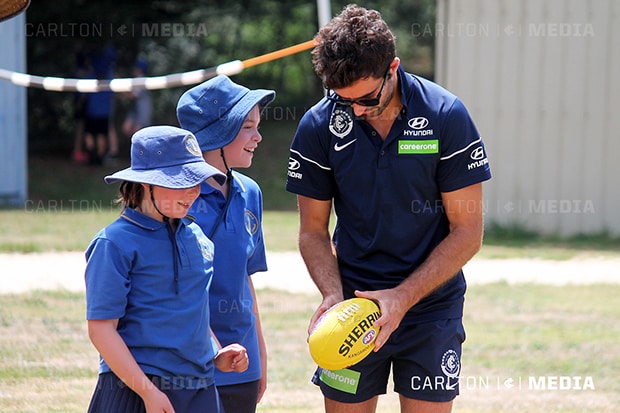 A lesson from Kade Simpson. (Photo: Carlton Media)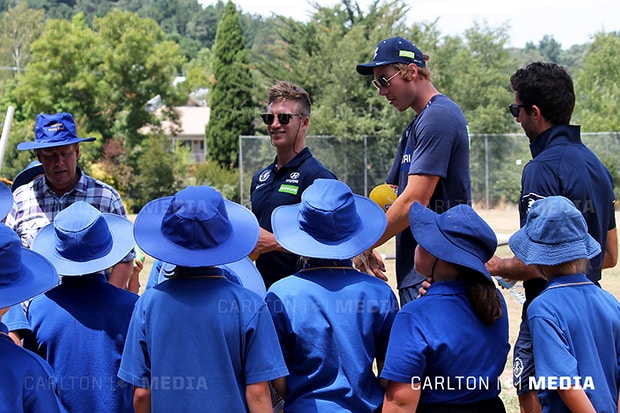 Rhys Palmer, Harry McKay and Kade Simpson introduce themselves to the Daylesford Primary School students. (Photo: Carlton Media)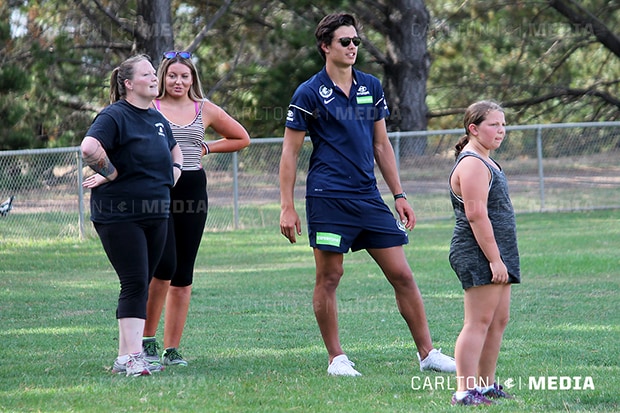 Jack Silvagni at Hepburn Football Club. (Photo: Carlton Media)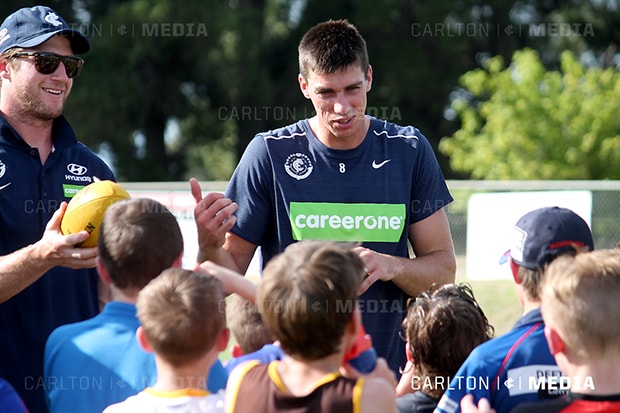 Sam Rowe and Matthew Kreuzer entertain the young footballers at Hepburn Football Club. (Photo: Carlton Media)

Captain Marc Murphy meets some young Bluebaggers at Hepburn Football Club. (Photo: Carlton Media)