Jake Bradley has signed for the Northern Blues Football Club ahead of the 2017 VFL season.
Arriving from the Northern Knights, Bradley — the son of Carlton games record-holder, Craig — is a hard-running midfielder who will add to Northern's burgeoning youthful stocks.
He had a taste of the Blues' Development side in 2016 following an encouraging year at TAC Cup level where he averaged 17 disposals and hit the scoreboard on a consistent basis.
Continuing the Bradley name in Blue as well as further solidifying the Northern Knights-Blues pathway, Bradley is also available to play for the VFL side as 23rd man throughout the year.
Northern Blues GM Garry O'Sullivan said the signing of Bradley was one that made sense in a number of ways.
"It goes without saying about the name at the Carlton Football Club: he'll play under our banner and we're delighted to have young Jake," O'Sullivan said.
"He's certainly got his dad's running attributes, he's still developing but we feel he's certainly got the attributes and the mindset to soak everything in that's going on.
"He'll add to our group and has really shown a great desire to learn under Josh Fraser and the rest of the coaching staff."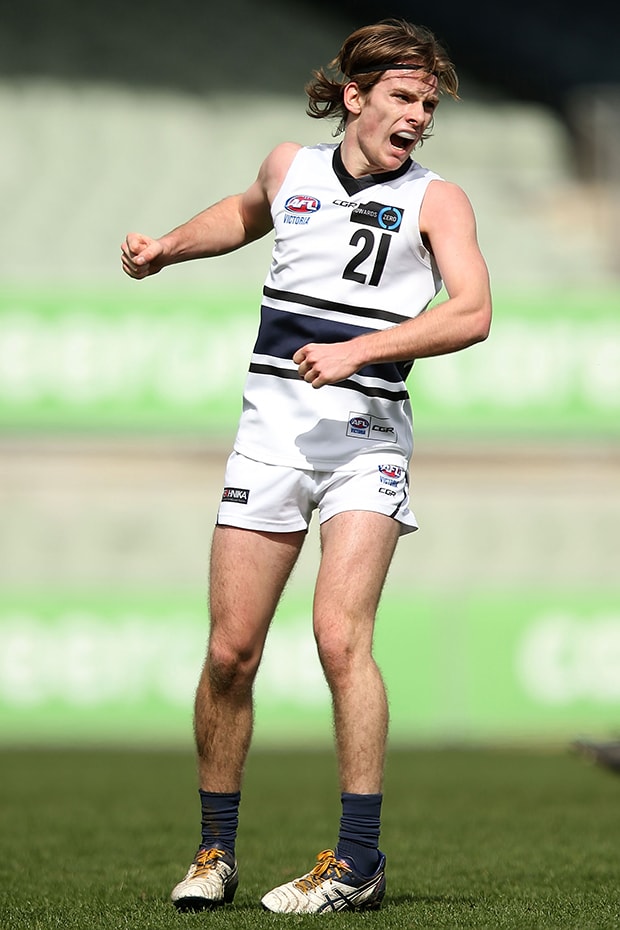 Jake Bradley possesses his famous father's running abilities. (Photo: AFL Media)
After getting a taste of both the Carlton and Northern Blues systems in the last 12 months, O'Sullivan said Bradley - who was a 19-year-old at the Knights last season - would continue to grow and develop at the VFL Blues.
"He was nearly going to come to us last year but because of the pressures of Year 12, the decision was made that he'd continue with the Knights where he played some consistent footy there," O'Sullivan said.
"He's been holding his own against guys on the training track that are a little older and more experienced. He's settled in really well, a lot of the boys know him already and we're looking forward to seeing what he can offer."
Memberships are now available for the Northern Blues in 2017, offering once again the best-value membership in the VFL. Sign up today to be a part of the club's push to march north this season.