The Carlton Football Club, with advice from Our Watch, has developed the education program.
Carlton Respects; which seeks to educate students about respect and equality.
Carlton Respects is in response to the alarming statistics around family violence in our community and the latest research from Our Watch, showing schools and sports as important settings for change.
CARLTON RESPECTS ROUND
Carlton buck tradition and pull on orange socks for the Club's annual CARLTON RESPECTS game. We urge everyone to sport their own touch of orange and join us in its endeavour to promote gender equality for the prevention of violence against women.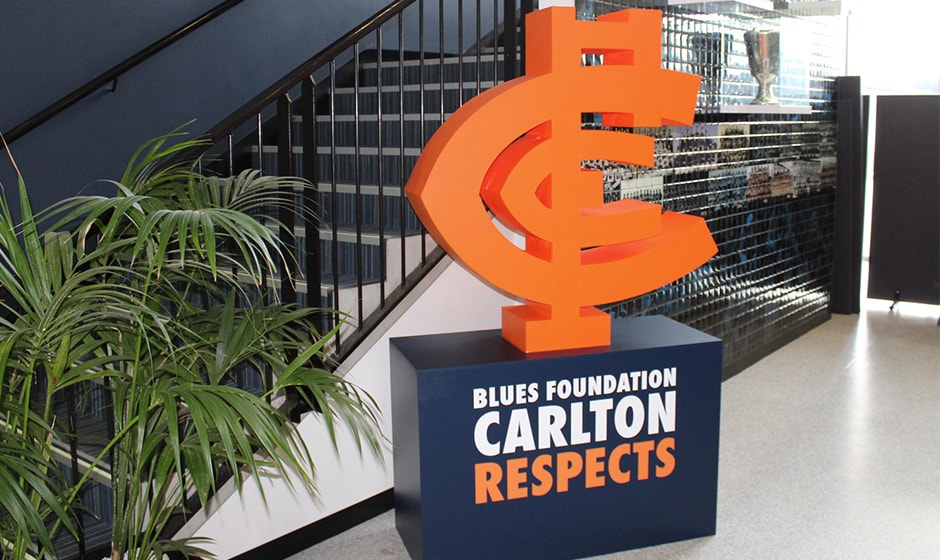 CARLTON RESPECTS COMMUNITY EDUCATION PROGRAM
"Education is key to preventing violence against women" Mary Barry, Our Watch Chief Executive Officer.
CARLTON RESPECTS is aimed at changing attitudes, behaviour and/or environments to prevent violence before it occurs.
We deliver a program that addresses underlying determinants and risk factors to prevent gender-based violence and disrespect against women. The program challenges gender stereotypes and roles and strengthening positive, equal and respectful relations between and among young women and young men.
CARLTON RESPECTS is a facilitated simulated learning environment which enables students to explore and experience the limitations of stereotyping and to build the knowledge and skills required to establish and sustain equal, respectful, non-violent gender relationships.
CARLTON RESPECTS Community Education Program is currently delivered to year seven and eight students in Melbourne's Northern Corridor.