The recently-retired Carlton player Andrew Carrazzo often drew on the strength of his migrant forebears as a motivating force in his 194 senior appearances through 12 seasons at Princes Park. In turn, Carrazzo himself served as an inspiration to many, and the author and artist Joshua Santospirito was not untouched.
Santospirito has included an image of Carrazzo in his new graphic novel dealing with migration and Melbourne. The novel, entitled "Swallows", is to be launched at Carlton's Museo Italiano in nearby Faraday Street, where an exhibition of Santospirito's artwork will also be on display.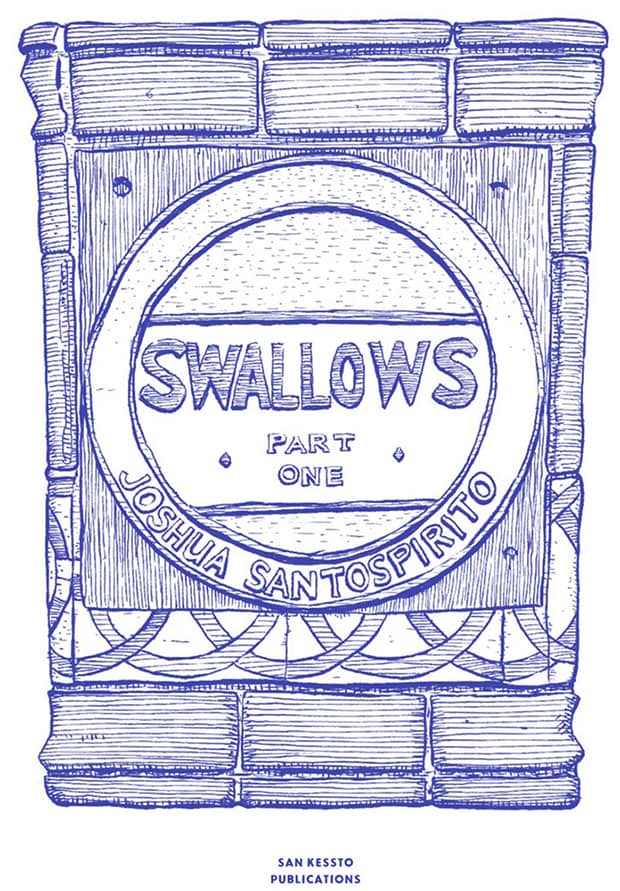 The cover for new novel "Swallows".
Considered a "poetic new graphic novella", Santospirito's novel – whose title relates to a name given to migrating Aeolian Islanders by the Argentinians - is about the deeply personal experience of migration, and of what it means to pull up your roots from one place on the other side of the world and start weaving them into the new world.
He follows the story of his grandfather, Antonio, as he slowly builds his life from a working child in the streets of Melbourne to the King of Flowers on Flinders Street.
"In this graphic novel I wanted to show how Italians and other migrants become part of the fabric of our communities; sport being one of the most unifying and exciting ways that this happens, especially in the multicultural backyard of Princes Park," Santospirito said.
"I really enjoy drawing footballers in action, especially Carlton players, and particularly the ones that I love watching the most like 'Kouta', 'SOS' and 'Carrots'."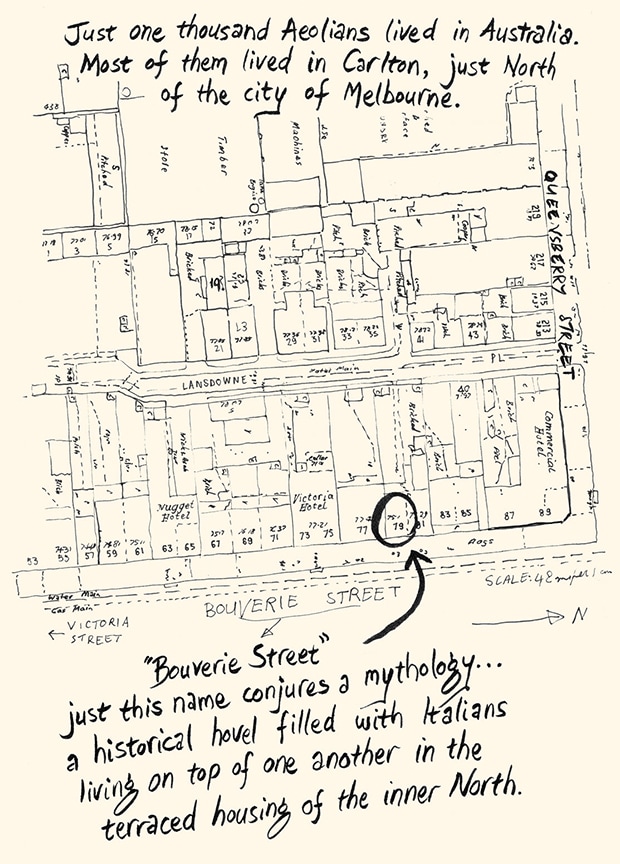 An image from "Swallows" looking at Italian migration in Carlton.
Now domiciled in Tasmania, Santospirito for a time lived in Carlton where his own father was domiciled through the 1930s, '40s and '50s. His comics have been published in Meanjin and Island magazines. His first graphic novel, The Long Weekend in Alice Springs was published in 2013. It was awarded the Chief Minister's Northern Territory Read Non Fiction Book Award, the ComicOz Award for 2013 and was shortlisted at the 2014 Ledger Awards.
He is also the curator of Down There, a series of comics by Tasmanian artists, a side project of San Kessto.
Both Swallows and The Long Weekend can be purchased from San Kessto Publications.
"Swallows" launch
Thursday, 22 October at 6pm
Museo Italiano, CO.AS.IT, 199 Faraday Street, Carlton, Vic 3053
Free event: RSVP ihs@coasit.com.au