To reach 50 games is a nice milestone, but it's not a major one. In the grand scheme of things, there are a lot more things which I want to achieve.
With Dad and Nonno's connection to the Club, I grew up living and breathing Carlton. As a kid I was mad for the Blues, running around with a No.1 on my back: that became a No.25 for 'Fev' as I got a bit older.
Playing 50 games at the Club you've supported as a kid isn't an achievement many get to live out, so I am very proud of that. 
However, it's been an interesting journey so far, definitely with some highs and lows. A lot of frustrations, too. 
I'm a very competitive and pretty impatient person. I hate to lose — and I hate the position that we're in as a team at the moment. 
Over my four years in the system so far, I've struggled to consistently lock down a spot and effectively perform there to benefit the team. I've played nearly every position on the ground, and I know that in the long term this will benefit me. However, I didn't perfect a position, so I was kind of stuck in no-mans-land.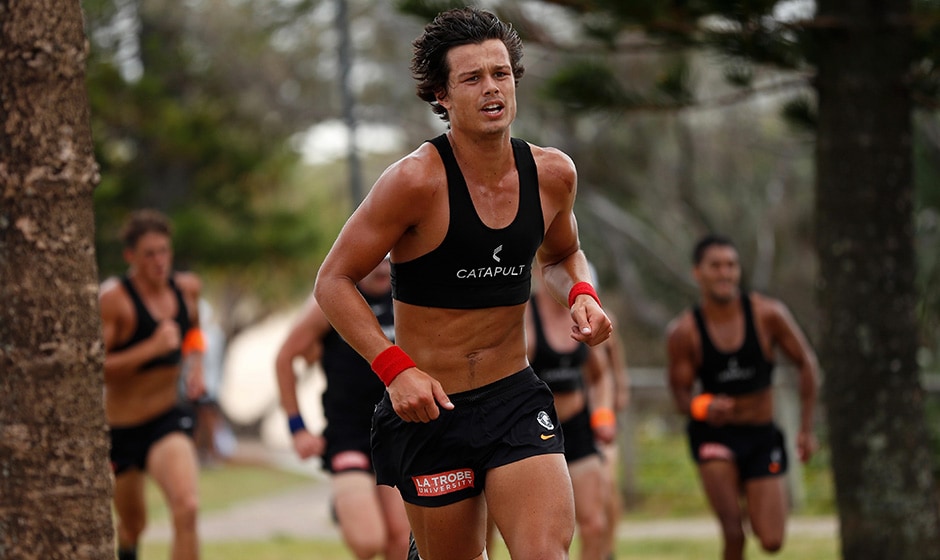 Over the pre-season, I worked really hard to get in the best shape I have been over my career so far so that once games came around, I would be right in the frame for selection. 
I knew that with 'Gov' coming into the team this year that my spot wasn't solidified. I've had to add strings to my bow to not only give myself the best chance of playing, but develop my game as a whole.
Having played some football in the VFL over the past couple of years, I was fortunate to be exposed to the midfield, which I think has helped me greatly. This, along with a different approach to the way I prepare for training and games, has helped me play some of the my better footy since returning to the AFL side.
With regards to the media and external noise, I was probably naïve when I was drafted as to how heavily scrutinised the AFL is, and I was lucky to have a great support network around me at home and some people at the Club who were able to help me in that space.
Personally, I don't buy into it. I acknowledge it because it's about you or the team alike, but I don't let it phase me. At the end of the day, I know that I'm my own harshest critic and I fully support the judgement of the people around me to give me the feedback that I require.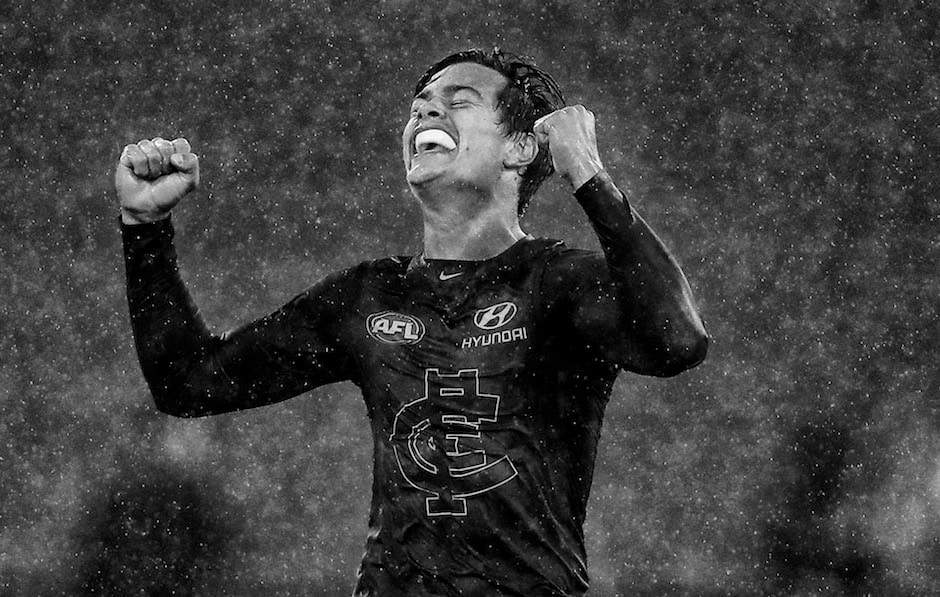 The longer I'm in the system, the more I realise that some articles are written purely for a headline. After Round 1 last year there were those willing to write me off, but three weeks ago the same were telling the world they can't understand people criticising me. 
It's got me stumped, too…
As a team this year, the criticism we've received has been warranted. We've been underwhelming – disappointing, even – and we're aware of that. So it's on us to start putting the runs on the board and prove everyone wrong.
As a kid, my sole objective in any sport I played was team success. It's my overriding aim for my football career. To help this team achieve the ultimate goal of a premiership so that the whole Carlton Football Club – players, staff and fans – can enjoy it. 
In my first year, I played eight of the last nine games and the game we won, I unfortunately missed. I was 0-10 before my first win in Round 3 the next year, which was unreal — that win over the Bombers was definitely a highlight, along with my debut.
I missed out on a premiership with the Oakleigh Chargers because of my shoulder. For Vic Metro, we only won two games. I didn't have too much success in school footy either. 
Losing is a gut-wrenching feeling that I loathe so it's something I want to change quickly. 
As a team we can't sit around and be happy with gradual improvement: if we do that, our time will have come and gone before we can blink. The more players we have that hate the position we're in at the moment will help us get to where we need to be.
I'm not going to lie, the first 50 games have been quite the rollercoaster. But every low point only makes myself and the team even more focused to see the Club I love enjoy success.
We know the onus is on us as players to get ourselves to where we need to be.