THE Blues will proudly host their inaugural 'Common Ground' game against Hawthorn on Sunday at Etihad Stadium.
Creating a strong sense of belonging, the Club's Common Ground initiative aims to welcome new Australians to our country and promote social and cultural inclusion.
Coming together, sharing space and respecting ideas are all synonymous with the term 'Common Ground' – ideals and behaviours the Blues want to promote through their community and football programs.
As part of the Club's game-day activations, 30 conferees will become Australian citizens, as the Blues host the first AFL citizenship ceremony on-ground at Etihad Stadium.
Originating from more than 15 countries, including Germany, India, Russia, Egypt, Britain, Greece and Mexico, it will be the first game many of the conferees have attended.
CEO Cain Liddle said the Club was looking forward to hosting its inaugural Common Ground game and thanked the Department of Home Affairs for its support.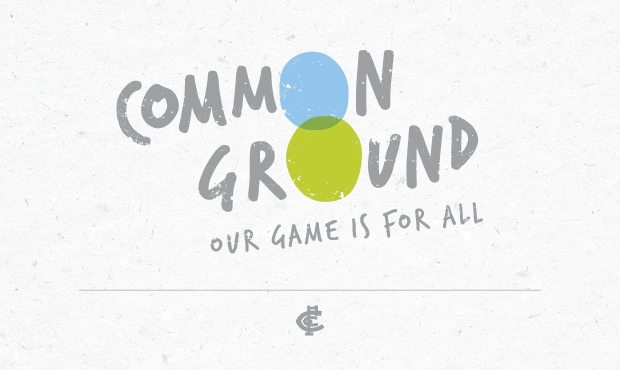 "This Sunday will be an exciting occasion for the Club. We're passionate about creating a sense of belonging within our community and this goes to the heart of our values," Liddle said.
"Our community department is built on three key pillars, one of them focusing on social inclusion, so this is a great opportunity to promote respect and equality among all Australians.
"I'd like to thank and acknowledge the Department of Home Affairs who have helped organise the citizenship ceremony. Without their cooperation and support, it would not have been possible.
"I hope our members and fans will support us in this cause as we build this into a permanent marquee game on our calendar."
The Blues take on the Hawks at Etihad Stadium on Sunday, with all the action kicking off at 1:10pm.