After a trip to Darwin to face the NT Thunder in the VFLW, a group of Carlton players and staff stayed back in the town for an unforgettable experience.
Natalie Plane, Mia-Rae Clifford, Sarah and Jess Hosking and Women's Team Football Administration Manager Tara Bonello teamed up with Red Dust in their bid to help promote healthy living in remote Indigenous communities across the Northern Territory.
Plane kept a diary of the events that took place over the trip.
Monday 8th July
Location: Daly River
We began the day playing a game of basketball with the kids in the Daly River community. One little boy named Deshaun caught our attention. He was very young, no older than five or six, but he tried his hardest but just couldn't get the ball. He never gave up trying to compete with the older kids, when his team had the ball, he would race up the court and then charged into defence once he had too, he may have been smaller than the others, but he never gave up. It was really inspirational to see him just keep trying and never give up.
For dinner, we were invited to sit around the campfire with the elders for tea and damper.
We sat there for hours, learning about the language and culture as well as their amazing childhood stories. It was one of the most amazing things I've ever experienced and the highlight of my trip.
We were welcomed onto their land and given our Aboriginal names, mine was Pandela (waterfall) and my Totem was a penguin.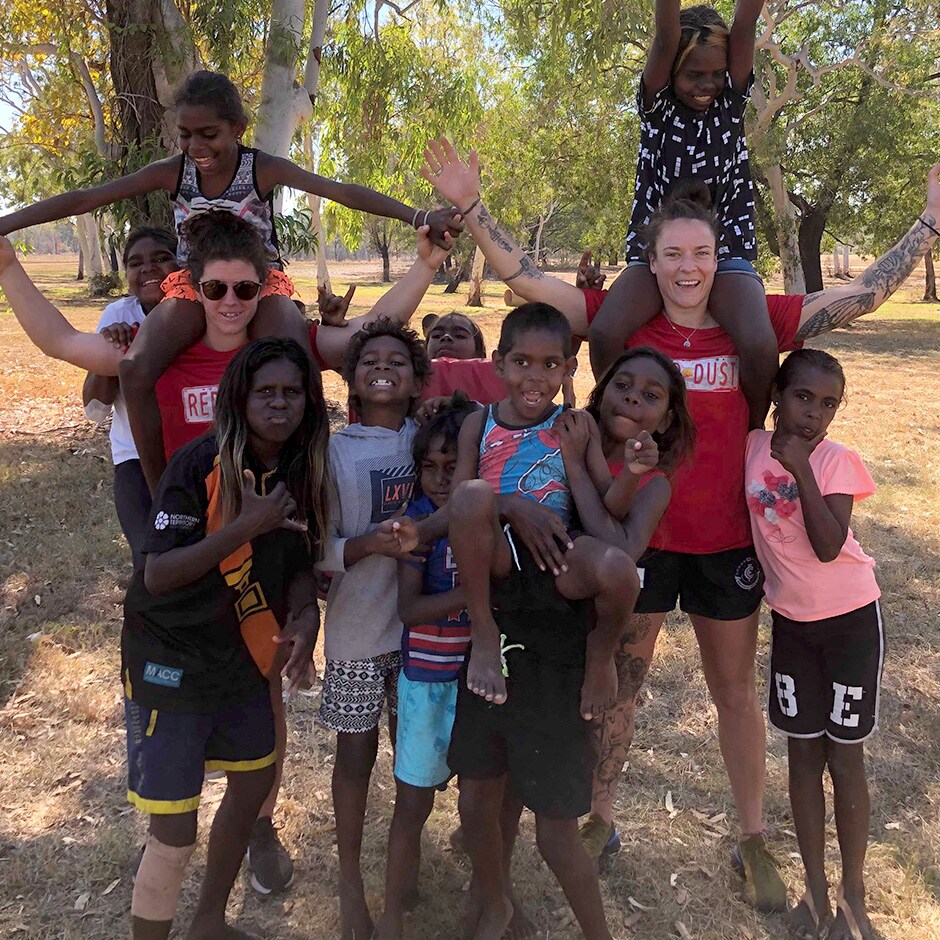 Tuesday 9th July
Location: Daly River
We played footy with the kids today, they all wanted to show off their skills. The game came to a quick stop once they saw the specky bags though because, for the next hour, they all lined up see who could take the best hanger!
Within the community, there were a couple of die-hard Carlton supporters. One of the young boys was named Kade after Kade Simpson, the family's favourite player. This family had also made a hand-carved wooden table with the Carlton logo and 'Go Blues' written across it, which looked amazing!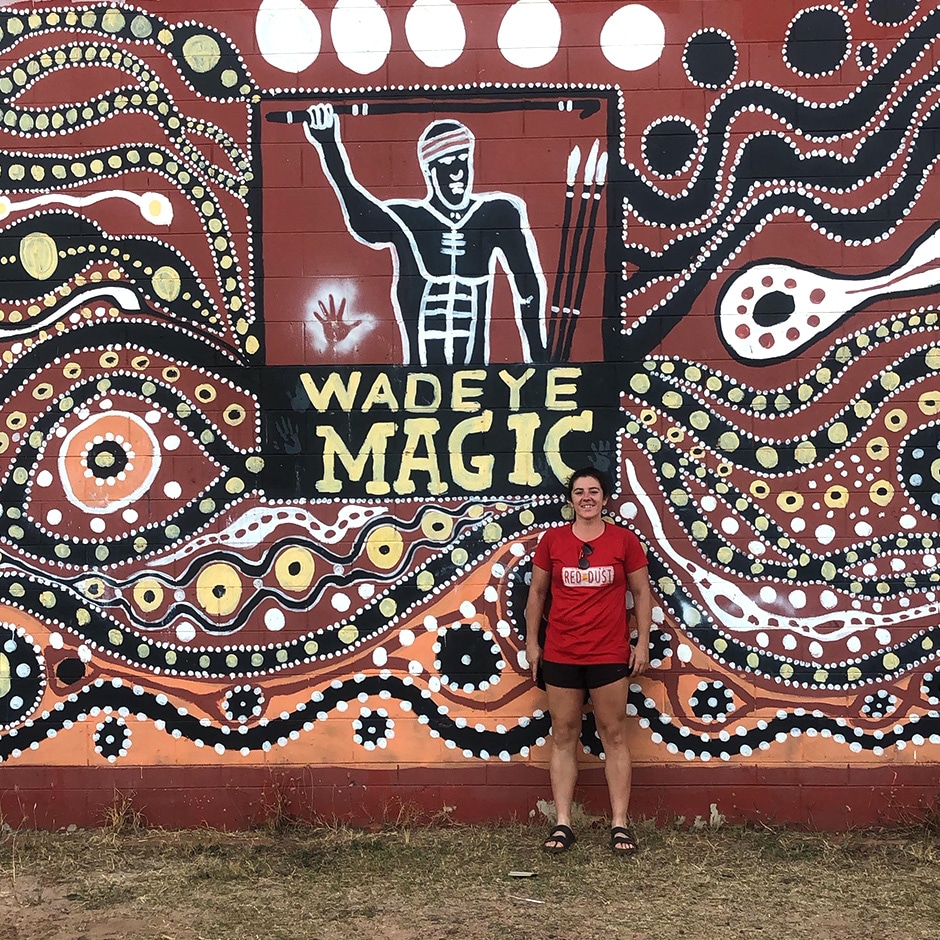 Wednesday 10th July
Location: Wadeye

After hanging out with the kids all morning in Wadeye, we headed down to the nursing home and played some bingo with all the residents. Sarah Hosking must have cheated as she won pretty much every game!

When we had dinner, we talked around the table about the past week and how much we learnt from it and enjoyed it.
It's a trip I will remember for the rest of my life.