CARLTON Football Club is delighted to confirm the Victorian State Government will be committing $20 million to the redevelopment of Ikon Park.

As part of the Budget package that allows the upgrade of facilities at suburban grounds and local clubs, the Carlton Football Club welcomes the Andrews Government's commitment to cementing Ikon Park as the home of women's football and the long-term base of the Carlton Football Club.

Carlton President Mark LoGiudice said the Club was incredibly appreciative of the investment that will see a state-of-the-art facility developed at the iconic ground.

"We are extremely thankful to the Premier Daniel Andrews and his government for their investment in our football club," LoGiudice said.
"The Ikon Park Masterplan consolidates our position as the home of AFLW and the expansion of our elite training facilities, which will support the increase in demand to service our combined football programs and the wider community."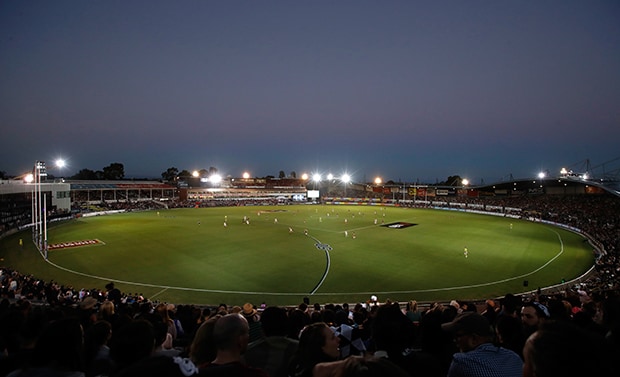 The Victorian State Government will be committing $20M to the redevelopment of Ikon Park. (Photo: AFL Media)
As part of the Masterplan, the Club intends to demolish facilities in the south-west corner of Ikon Park to make way for additional elite facilities, including an education hub and administration area to cater for the expansion and growth of female football and the broader Carlton Football Club.
"Our 50,000 members should wake up this morning very proud to be a Carlton member," said Carlton Chief Executive Cain Liddle.

"Our AFLW players will now have access to facilities that are equitable with the facilities that our AFL players have access to, and that is something we are very proud of.
"In addition, the state government support ensures that the premium AFLW games held each season, whether that be the season opener or grand finals, will be played at a facility that will help us take the women's game to a whole new level for our players, coaches and fans".
With a major state government grant approved for the redevelopment of Etihad Stadium and MCG, the Club will also be provided with a further benefit via a greater return when playing games at both venues.