The Carlton Football Club is pleased to announce Vice President Mark LoGiudice will succeed President Stephen Kernahan after the Club's 150th year celebration in June.
In a unanimous decision by the Board, LoGiudice's official appointment will take place at the Club's scheduled board meeting on June 23.
President Stephen Kernahan, who has served on the Board of Directors since 1997, will officially conclude his Director's tenure at the end of this season in line with the Club's constitution.
Kernahan said his successor LoGiudice has been an important, dedicated member of the Carlton Football Club Board.
"The Carlton Board has unanimously decided to elect Mark LoGiudice, a current Director with more than four years of valuable service, as the next President of Carlton Football Club," Kernahan said.
"The Board has been working through a succession plan since November 2013 and has concluded that Mark's appointment represents a generational shift that will enable us to move into the next phase of our strategic work.
"Mark is a strong businessman with a wealth of experience. He chairs our Club Member Venues Sub-committee and is an integral part of our Finance, Audit and Risk Sub-committee.
"Mark and I will continue to work closely over the next few months to finalise a smooth transition."
Mark LoGiudice, who was appointed to the Carlton Football Club Board in February 2010, says he is humbled to lead Carlton into the next phase of its illustrious history.
"To be nominated President in the year we are celebrating our 150th anniversary is a humbling experience," LoGiudice said.
"I want to thank my fellow Directors for their confidence in me and especially Stephen Kernahan, who has been a fantastic leader of this club."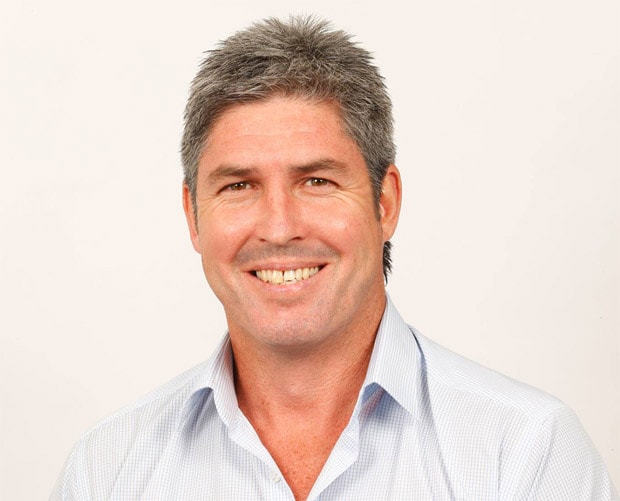 Stephen Kernahan has served on the Board of Directors since 1997. (Photo: Carlton Football Club)

Mark LoGiudice has been a lifelong Carlton member and a supporter for more than 19 years of the 'Carltonians', Carlton's original and longest serving coterie group.
He is the Managing Director of Crawfords Group, a family-owned investment and development company, involved in commercial, industrial and retail property. 
Further to his property interests, Mark is a Director of Premier Fruits Group, a national farming, marketing and logistics company. 
Outside of his corporate activities, Mark is a long time member of RCH 1000, which raises funds for research at the Royal Children's Hospital.
Stephen Kernahan will officially conclude his duties as President on June 23, 2014 and will remain on Carlton's Board as a Director until the end of the AFL season.